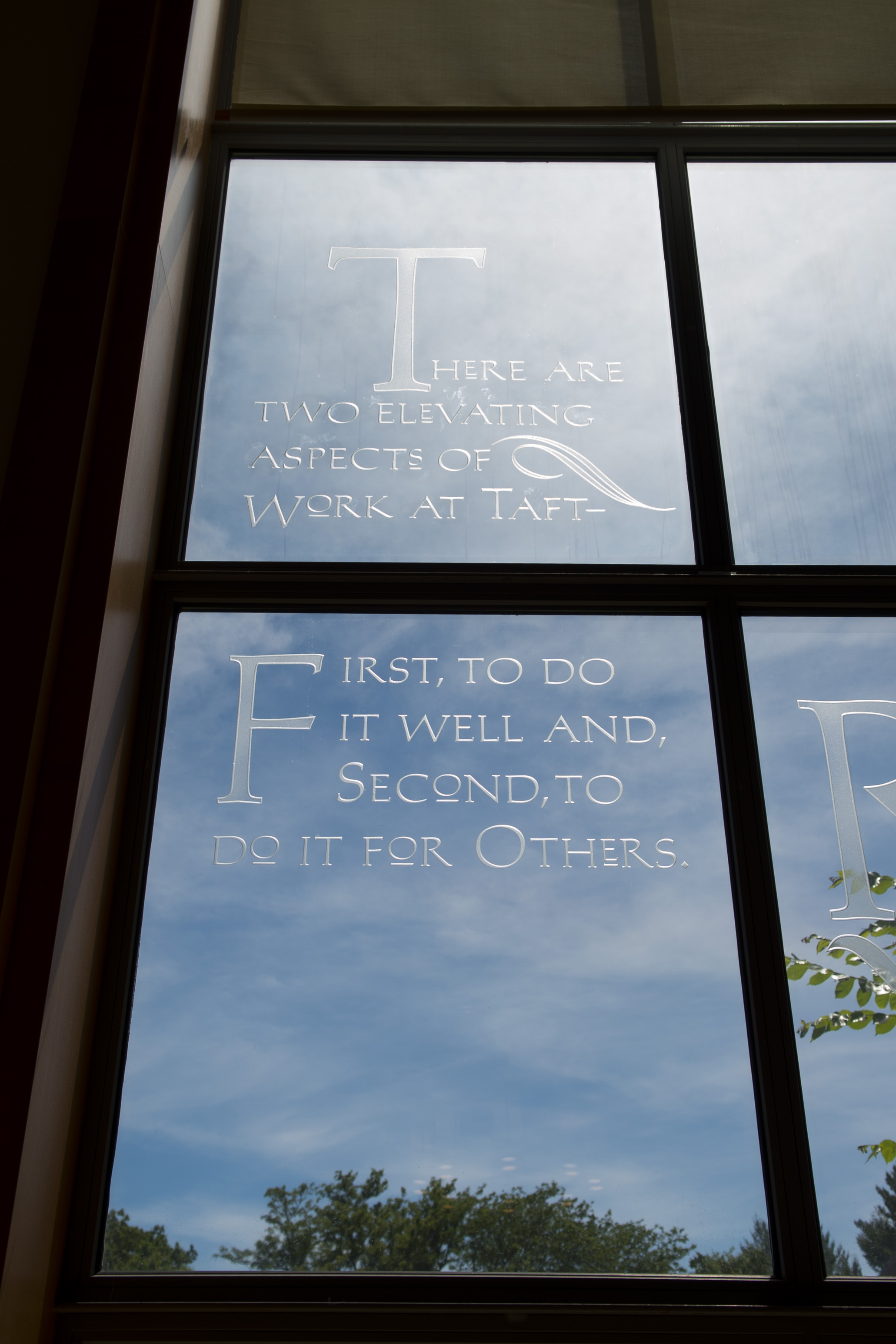 Consider including Taft in your will, trust, or other estate planning documents and help us grow our academic and extracurricular programs to meet the ever-changing demands the global community. 
Your gift can make an impact now or become part of your personal legacy of service through a gift to Taft in your will, trust, or by beneficiary designation.  Our strong tradition of giving—of gifts from alumni, parents, faculty, and friends—allows us to continue our long tradition of excellence. Every gift of every size supports the important work we do today, while strengthening our legacy for tomorrow.
Please contact us if you want to discuss the best gift option for your situation. We pledge to honor your generosity and always use your gift wisely and in the way that you intend. Contact:
Kiersten Marich  
Senior Director of Advancement
kmarich@taftschool.org
860-945-7814
A bequest may be right for you if:
You would like to make a gift to Taft.
You want the flexibility to change your mind.
You want continued access to your gift assets, should you need it.
You are concerned about outliving your resources.
Bequest Language 
How to name the Taft School Corporation as a beneficiary of a specific amount from your estate:
I give and devise to the Taft School Corporation, located at 110 Woodbury Road, Watertown, Connecticut, 06795, a 501(c)3 educational organization, the sum of $___________ to be used for its general support (or for the support of a specific fund or program; however, if said program or fund are no longer viable, applicable, or in existence, then the bequest will support a school priority as determined by the Board of Trustees who will be mindful of the donor's original intent).
Legal Name: The Taft School Corporation
Tax ID Number: 06-0646921